$0.99 Cent Stamps for Wedding Invitations
You'll need a $0.99 stamp to mail a first-class letter that weighs 1 oz but is also odd-sized/non-machinable. The USPS offers one 99 cent nonmachineable stamp: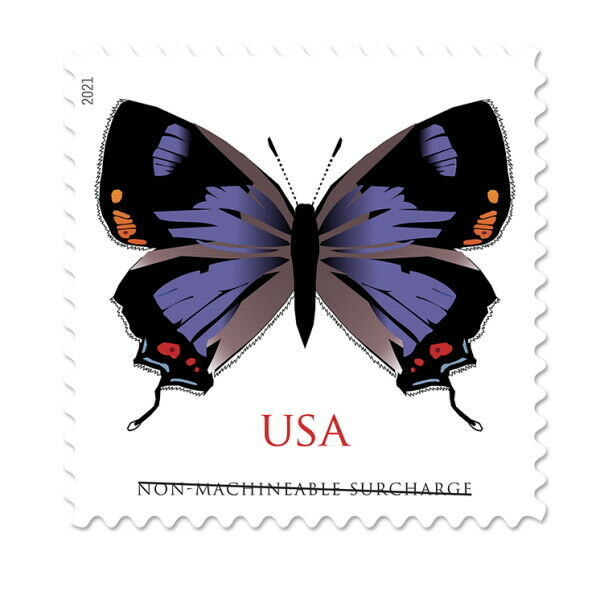 Colorado Hairstreak
FREE 2-Day shipping & FREE returns with Prime
Delivery: 5-7 days; No returns; Lowest prices
Issued in 2022 this non-machineable surcharge stamp features a Colorado Hairstreak. Available at your local post office.
You can use our postage calculator to determine which face-value your mailing will need, but be sure to double-check the weight of your invitations with your local USPS post office before ordering postage online.
See rates for all 2022 USPS Stamps


Other similar face values for wedding stamps: