Postage for Square Envelopes
If you are mailing square wedding invitations you may be in for a surprise—the USPS imposes an additional surcharge for square envelopes. Letters that are square (height = width) are considered "odd-sized" or "nonmachineable" by the post office resulting in a higher price for postage.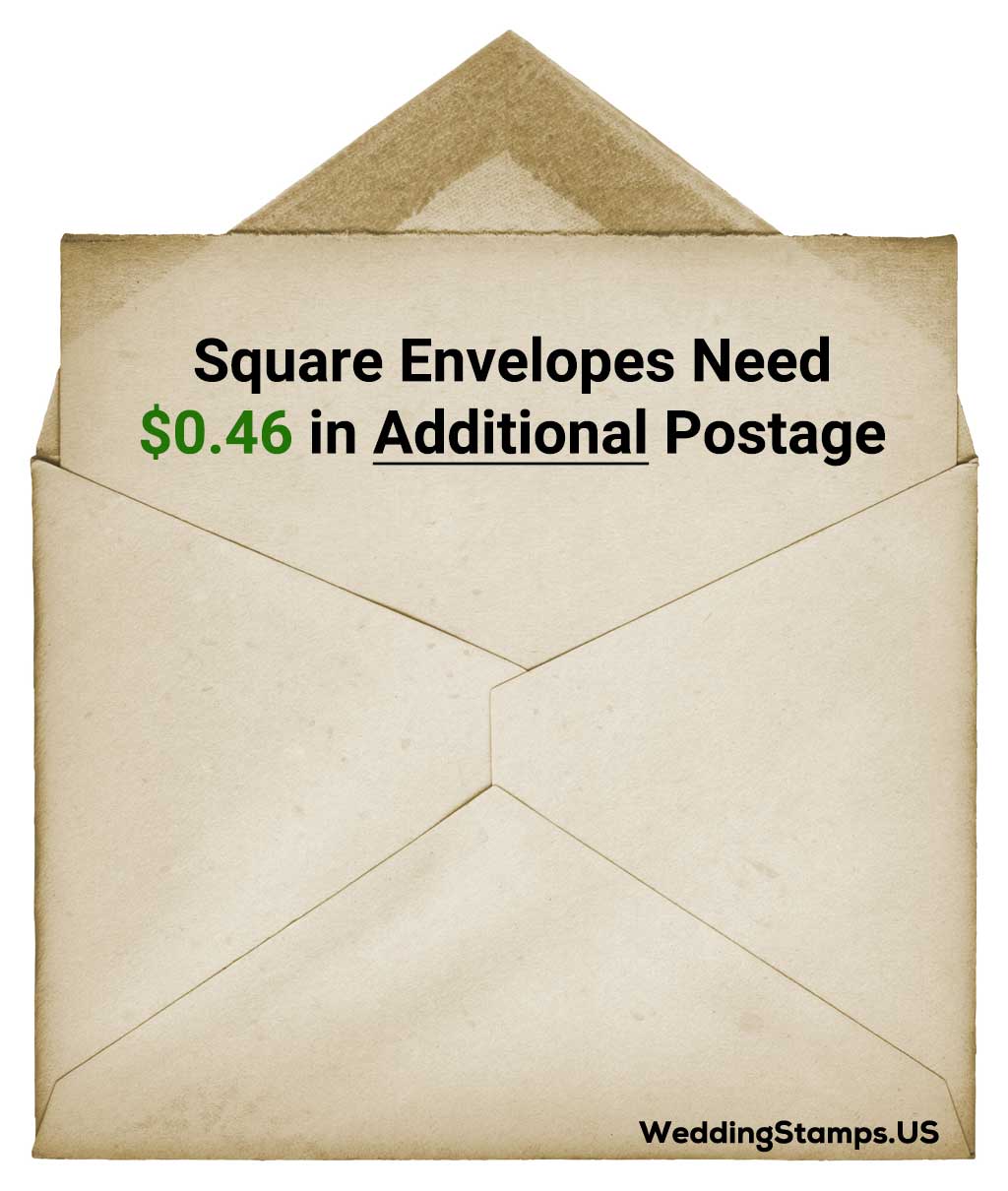 Square envelopes will cost you an extra $0.40 per letter in addition to the postage required for the weight and dimensions of your envelope. For 1 oz letters this means you'll need a $1.06 stamp (instead of a $0.66 stamp) and for wedding invitations that weigh 2oz you'll need a $1.30 stamp (instead of a $0.90 stamp). For help in determining the exact postage rate you need you can use our postage calculator.
(Making your own square invitations? Remember the minimum size of a square envelope is 5" x 5" in order to be delivered by the USPS.)
Odd-Size/Nonmachineable Letters
Square letters are considered odd-sized/nonmachineable. Here are some other factors that will result in you paying a postage surcharge:
envelopes that are too rigid
envelopes that don't bend easily
envelopes that are more than 1/4" thick
envelopes that have clasps, strings, or other non-standard closures
Typically the postal service will only charge one surcharge even if your mailpiece has two nonmachineable characteristics (such as a square envelope with a clasp). However, be sure to visit your local post office so they can help you determine the exact amount of postage you'll need to mail your letter.
For more information, see stamps and surcharges for non-machineable mail.
Custom Postage Stamps for Square Letters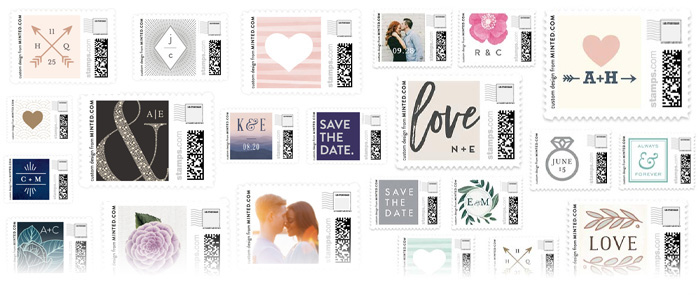 Sadly, custom postage stamps are no longer offered by the USPS or other vendors such as Minted.