What Happened to Zazzle Custom Postage?
On May 15th, 2018 Zazzle paused the production and printing of custom postage stamps and all stamps are currently labeled with the notice 'Sorry, this product has been discontinued'. They posted an announcement regarding the news:
Recently, we have had some back and forth with the USPS, and at this time, we are pausing sales of custom postage. Our teams have made extraordinary efforts to comply with the new guidelines issued by USPS, but we have decided it is best to cease production at this time until next steps can be determined. We apologize for the inconvenience this causes everyone.
Zazzle has always been the biggest and the best when it comes to custom postage stamps so this news has major impact for both the USPS, Zazzle designers, and couples seeking custom postage stamps for their invitations. For now we intend to keep our content centered around stamps from Zazzle in the hopes that they are not gone forever and will begin printing stamps again. However, it remains unclear how long (if ever) it will be until Zazzle begins selling and printing custom postage again.
Update in January 2020: Zazzle still does not offer custom wedding postage stamps.
Instead we recommend purchasing custom wedding stamps from Minted who has a nice collection of 2,000+ wedding-themed stamps that you can customize.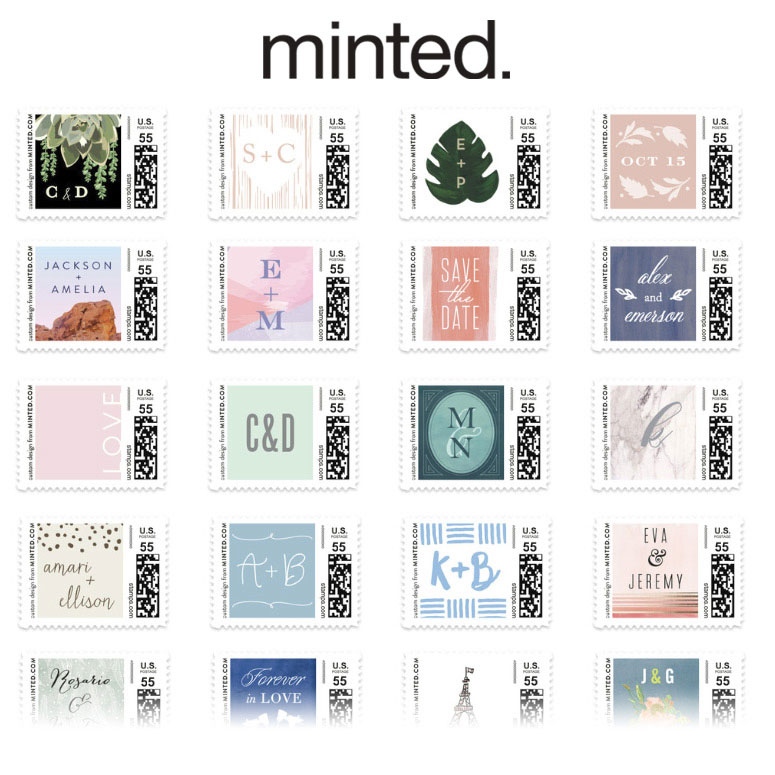 We'll continue to post updates here as we know more.
---